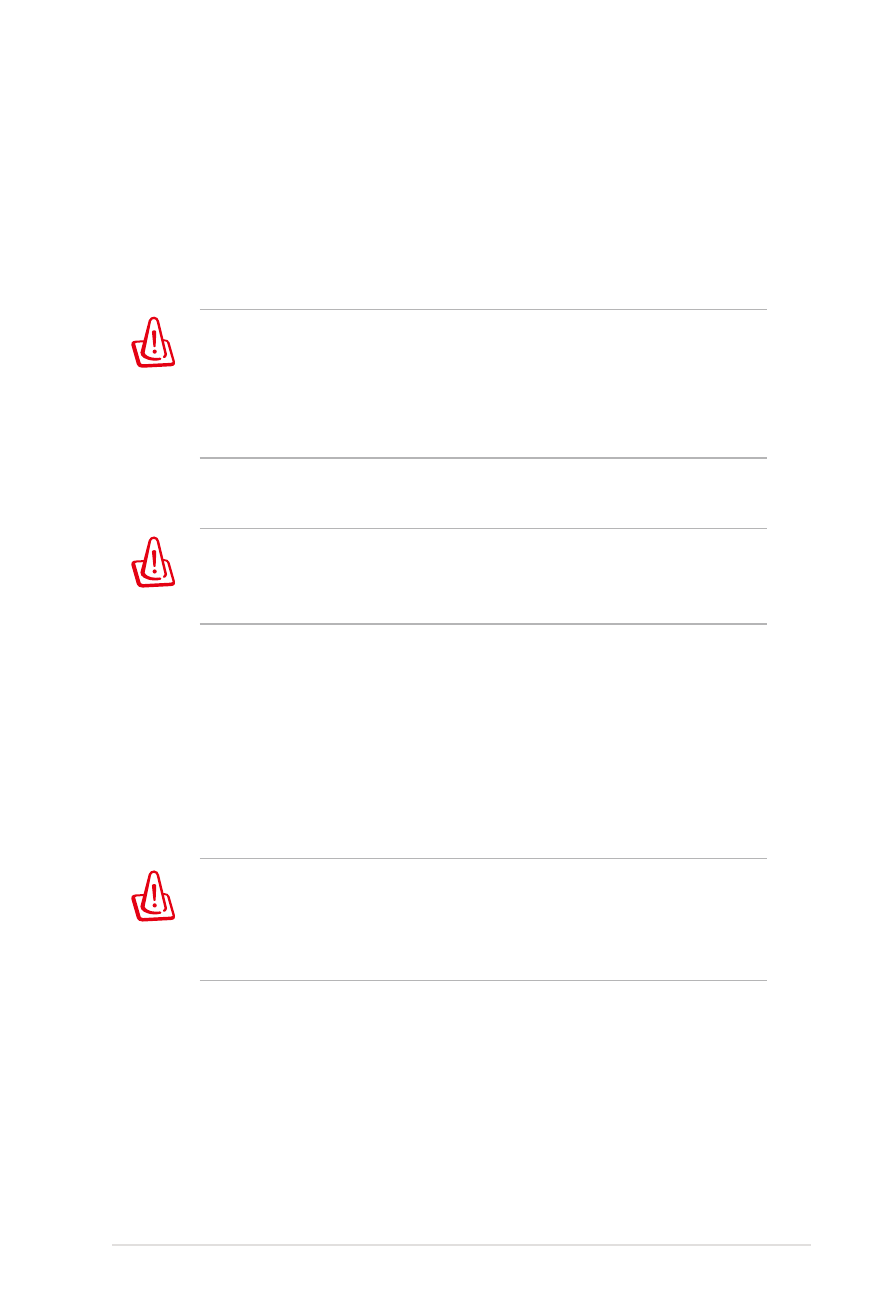 Laser Safety Information
Internal or external optical drives sold with this Notebook PC
contains a CLASS 1 LASER PRODUCT. Laser classifications can be
found in the glossary at the end of this user's manual.
WARNING! Making adjustments or performing procedures
other than those specified in the user's manual may result in
hazardous laser exposure. Do not attempt to disassemble the
optical drive. For your safety, have the optical drive serviced only
by an authorized service provider.